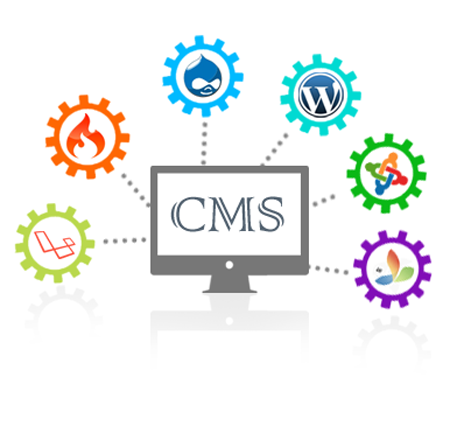 Taurus Web Solutions is a fast growing software development company, which dares to dream big and to tread off the beaten paths in quest of quality and excellence. Driven by a team of go getters and self driven employees, Taurus web solutions offers a perfect working environment for the employees to grow and to learn.
If you are on a job hunting spree and are confident of your skills and professional expertise, then we are looking for you. Come join us and let us together bring about a bolting change to the trending techniques in the virtual world of IT. If you are an experienced PHP or .NET developer or both and are ready to don the role of a good team player then, Taurus Web Solutions is calling you. Interested? Please submit your resume to:  jobs@tauruswebsolutions.com Or you can call us at: 0484-4000023
Urgent Requirements
I) Senior PHP Developer
Requirements :
Designation: Senior PHP Developer:
Experience Required: 1-3 Years of experience in PHP, Codeigniter, jquery, ajax…
Required Skills:
Have good knowledge on software development in PHP.
Hands on experience in any framework like Codeigniter / Zend .
Problem-solving skills and a creative approach for new ideas.
Technical knowledge.
Good team working skills.
The ability to work under pressure and deadline.
II) Senior iPhone Developer:
Requirements :
1-3 Years of experience in iOS / iPhone / iPad application development.
Source Safe, Bug tracking, Designing tools Must demonstrate experience in developing mobile client applications iPhone and iPad Good Design Skills and OOPS concepts.
Sound Knowledge of UML & iOS coding and design best practices
Demonstrate capability to handle multi-threaded applications
Preferably candidates with good knowledge in network connectivity through Web services, Bluetooth, WiFI Understanding of Address book reading, multithreaded applications are welcome.
Working experience in hybrid app development with Cordova / Phonegap will be a plus
Skills:
Application development experience on Smartphones with expertise in the following platform/programming language:IOS SDKs (iPhone and iPad), COCOA framework and Objective C
Experience using mobile platform programming environments such as Xcode 4.0+ (IOS)
Experience in using testing and conformance frameworks for IOS
Experience using Web Services and Data parsing using XML,JSON etc
Experience developing applications using multi-client development platforms such as Phonegap and Titanium is a plus
Core knowledge about iPhone and its features
Knowledge about 'Apple Developer programs' and iPhone SDK .
Familiarity in languages like Java/PHP is a plus
Strong knowledge of Object Oriented Programming and its concepts
Proficient in SQL queries and RDBMS
Knowledge in MVC architecture
Should have developed at least 2 mid size applications and published in the App Store
Good team player and good interpersonal skills.
III.) Jr.iPhone Developers(Vacancy 2) :
Requirements :
Designation: Iphone Developer
Experience Required: 0 to 1 year
Job Description: Minimum 1 year of experience in iPhone applications.Should have strong basics in Objective-C and related iOS Frameworks. Sound knowledge of Cocoa, Xcode, Interface Builder, iPhone simulator.
Required Skills:
Design and build advanced applications for the iOS platform.
Strong Expertise of Cocoa and Objective C .
Ability to interface with systems using either JSON or XML.
Knowledge of memory management in Objective-C.
Experience using XCode, Instruments and other debugging tools.
Experience with Interface Builder, using Storyboards and Autolayout to create layouts that work across multiple devices.
Experience with Core Data, iOS APIs and libraries.
Developed at least 1 application for either iPhone or iPad
Candidate must absolutely be in sync with recent design standards and trends.
Education: B.Tech / MCA/Mtech/BE/ME/BCA/MSc(CS/IT)/BSc(CS/IT)
Salary: Not a constraint for the right candidate
Job Type: Full Time – 9.30am – 6pm (Monday – Friday) & Saturday: 9.30 am to 2 pm
Must be well-versed in HTML, CSS, JavaScript, Ajax/Jquery.
To be a part of our team, submit your resume at jobs@tauruswebsolutions.com Or you can call us at: 0484-4000023
Believe in Growth and Success . . . Sam
Wonderful Company to work with - Taurus and Mr. Sachin have been nothing but professional in helping me design the website and support for my new business. Not only their pricing has been to say the least affordable, the service and customer service provided by Sachin ever since the site went live, has been fantastic. I will surely recommend this company and Mr. Sachin to whoever who cares about quality, service and professional staff. Thank you for all the help you have provided me.