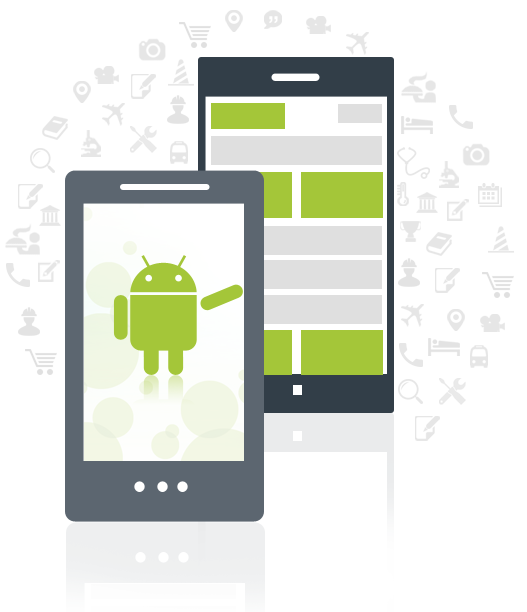 The whole world buzzes the word "Android". People belonging to all age groups irrespective of their occupation or gender, are addicted to the Android fever, then why are you still not thinking of developing fantabulous Android apps and garner some bucks for your business?
These days, Android is becoming one of the most preferred mobile operating systems for the ease of use, flexibility and volatility, that it offers. Android is the new gen word and taking up Android will take your business to the next level of success.
At Taurus Web Solutions, we will create interactive, innovative, unique and stylish yet simple mobile apps for you. We already have an excellent team of Android developers with a history of having developed 5 star rated Android Apps that are a huge hit in the market.
We focus mainly on the following genre of Android App Development:
Books, learning and reference
Personalization, entertainment, and fun
Hotels, restaurants and eatery
Hospitals, healthcare, and pharmaceuticals
Utility, gaming and much more
Are you in search of a perfect Android App Developer? Then, give us a call today! Sam
Wonderful Company to work with - Taurus and Mr. Sachin have been nothing but professional in helping me design the website and support for my new business. Not only their pricing has been to say the least affordable, the service and customer service provided by Sachin ever since the site went live, has been fantastic. I will surely recommend this company and Mr. Sachin to whoever who cares about quality, service and professional staff. Thank you for all the help you have provided me.