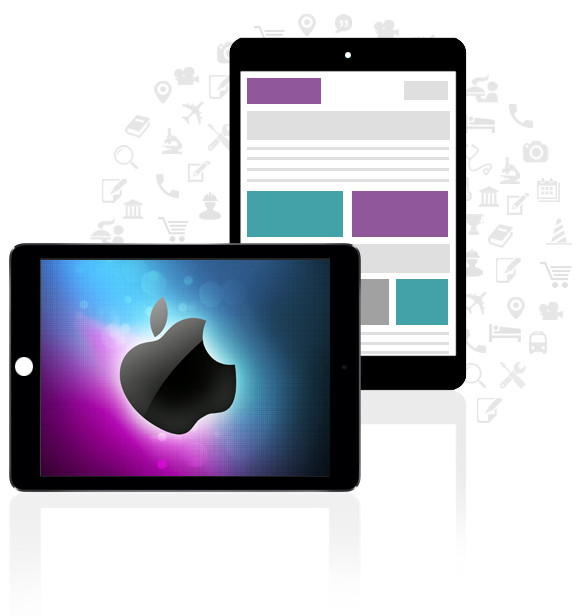 At Taurus Web Solutions, we have a team of expert developers experienced at developing iPad apps since its launch in the year 2010. We are proud to present before you the high-end, cutting edge, intricate and functional apps that our developers are capable of developing for you.
If you have an excellent plan in mind, then come to us we will develop high end, cutting edge, and trendy apps for you because we have a highly talented team of iPad developers with us.
Given below is a list of the kind of iPad apps that we can develop for you:
Books, learning and reference
Personalization, entertainment, and fun
Hotels, restaurants and eatery
Hospitals, healthcare, and pharmaceuticals
Utility, gaming, lifestyle and much more
Talk to us today and check out what all we can do for you………… Sam
Wonderful Company to work with - Taurus and Mr. Sachin have been nothing but professional in helping me design the website and support for my new business. Not only their pricing has been to say the least affordable, the service and customer service provided by Sachin ever since the site went live, has been fantastic. I will surely recommend this company and Mr. Sachin to whoever who cares about quality, service and professional staff. Thank you for all the help you have provided me.