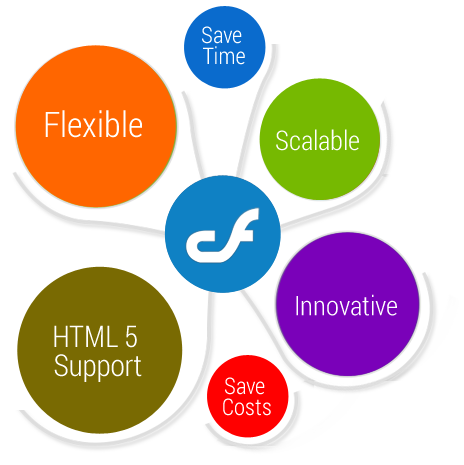 Taurus Web Solutions is one among the most preferred ColdFusion Application Development companies in India. Our team of ColdFusion developers are experts at developing rich interactive applications based on ColdFusion frameworks and also provide a wide range of other ColdFusion services. At Taurus Web Solutions, our team of experts help our clients to choose the right kind of ColdFusion services based on their business requirements.
ColdFusion is one among the high performance development frameworks that can be integrated with IT technologies such as SOAP web services, .NET, XML, java, JSON, REST, and databases with ease as it possesses formidable security standards unlike other platforms.
Why we recommend ColdFusion development services?
As we have already discussed the formidable security standards being the foremost priority
It supports cross-platform frameworks
It can be integrated with all major databases
Allows to create interactive web applications with ease Affordable solutions
Load balance across multi channels of Web Servers
Designed on HTML5 Support Sam
Wonderful Company to work with - Taurus and Mr. Sachin have been nothing but professional in helping me design the website and support for my new business. Not only their pricing has been to say the least affordable, the service and customer service provided by Sachin ever since the site went live, has been fantastic. I will surely recommend this company and Mr. Sachin to whoever who cares about quality, service and professional staff. Thank you for all the help you have provided me.