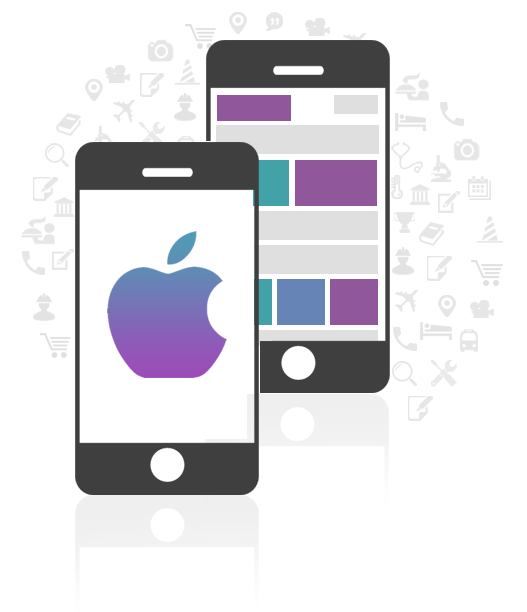 Taurus Web Solutions is one among the top rated iPhone App Development companies in India focused on developing intricate apps that are styled with innovative and creative ideas. Our solutions and apps are unique and exhibit cutting edge technology that is customized to meet the needs of the consumer.
Do you have a plan that we can blend in on the Apple itunes store to get you flying over business horizons? Then, brace yourselves and make way for our technical team to set on working with the trendiest app of the season for the latest iOS version.
We provide iPhone App Development for the following:
Social Media and News
Books, learning and reference
Personalization, entertainment, and fun
Hotels, restaurants and eatery
Hospitals, healthcare, and pharmaceuticals
Utility, gaming, lifestyle and much more
Talk to us today and check out what all we can do for you…… Sam
Wonderful Company to work with - Taurus and Mr. Sachin have been nothing but professional in helping me design the website and support for my new business. Not only their pricing has been to say the least affordable, the service and customer service provided by Sachin ever since the site went live, has been fantastic. I will surely recommend this company and Mr. Sachin to whoever who cares about quality, service and professional staff. Thank you for all the help you have provided me.