Magento Website Development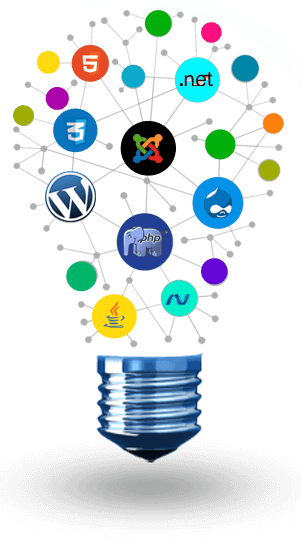 Magento website development, the most powerful enterprise class Ecommerce platform in existence powers more than 200,000 E-commerce stores around the world – a figure on the rise every day. With its advanced features and exceptional versatility, Magento Website Development is the top choice for one in every four online retailers. Why not create an online store for your business powered by the Magento platform & reap the benefits? Taurus Web Solutions can be your best partner for Magento website development Services.
When you choose Magento website development, you're choosing a powerful tool too. The platform allows certified coders to find out what's best practice for Facebook or Pinterest integration and deliver new levels of success.
Magneto is Ecommerce at is best! Each & every element right from the storefront to the website's layout can be customized with Magento website development, enabling businesses to raise boundaries of innovation to create incredible shopping experiences.
What makes Magento website development a winner?
The world's most-versatile and high-performance Ecommerce platform.

A well dedicated Magento website development team.
It is loaded with features and can be tweaked to align with business needs.
Combines MySQL Database and PHP script to deliver outstanding functionality.
Entry-attribute-value (or EAV) model allows extensive flexibility.
Excellent multi-store functionality with the single administrative panel.

As an Open Source platform, it provides unlimited scope for further growth and improvement.

Excellent multi-store functionality with a single administrative panel.

Can help businesses scale their Ecommerce store to meet future commerce needs.
Why us?
At Taurus Web Solutions our highly talented and experienced team of Magento developers delivers customized Magento website development solutions that align with your business' unique needs. We pay extreme attention to detail and combine Magento's out-of-the-box functionality with ingenuity to create complete Magento-based E-commerce stores that are built to drive sales and conversions.
Our team of nearly designers, marketing gurus, and project managers with in depth expertise in their own special fields bring out the best in Magento website development services. By seamlessly addressing each of these foundational elements from day 1, we consistently deliver the better return on investment with our design, SEO, and social media management. Our cohesive design and market approach allows our graphic artists to communicate with the leading SEO minds in the country.
Our features
Flexible engagement models and competitive pricing.

All kind of Magento development services.

Extensive expertize in Magento theme development and custom Magento theme integration.

Certified programmers with years of experience in core Magento programming.
Proficient in Magento installation, configuration, landing page design and customization.
Decisive and result-driven strategies.
Experts in integrating Magento with third-party systems and software like Payment Gateways, Shipping, CRM, ERP, SAP, Salesforce, Navision, Netsuite, POS, etc.
In-depth knowledge of shopping cart migration to Magento from other platforms like WooCommerce, osCommerce OpenCart, Shopify, etc.
Full integration of WordPress CMS into Magento.
Timely version upgrades, security add-ons, and regular store maintenance.
We specialize in Magento store optimization, performance tuning, SEO, Payment Gateway Integration, marketing, analytics and more.
24/7 support across all-time zones.
Do you want an excellent and interactive Ecommerce website? Yes, we will get it done for you with ease. Sam
Wonderful Company to work with - Taurus and Mr. Sachin have been nothing but professional in helping me design the website and support for my new business. Not only their pricing has been to say the least affordable, the service and customer service provided by Sachin ever since the site went live, has been fantastic. I will surely recommend this company and Mr. Sachin to whoever who cares about quality, service and professional staff. Thank you for all the help you have provided me.