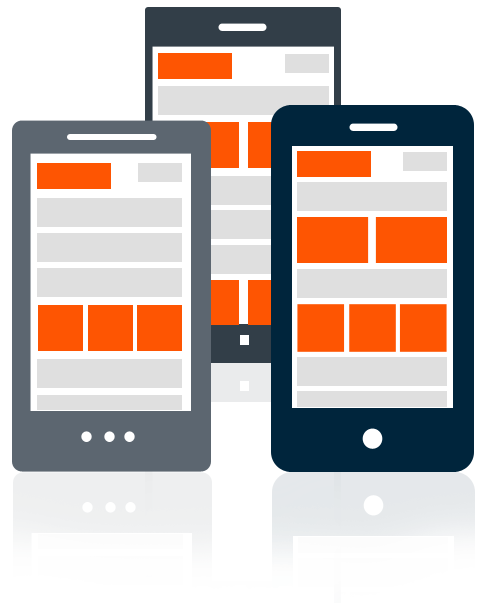 Splendid mobile website designs!
Certain websites demand more of an user interaction and tailored mobile functionality and this is where intricate mobile website designs hit the screen. We have found that the Mobile Website Development helps to address a few challenges that includes data entry, navigation, visibility, and load time which helps to create an awesome experience for the mobile users.
We have already designed mobile websites that are capable of performing a variety of operations as listed below:
Filling in the detailed forms
Interaction with other users over the website
For buying products
Access profiles
If your requirement falls into the following category or if you need something apart from this then, get a mobile website designed today and we will do it for you at affordable prices. Sam
Wonderful Company to work with - Taurus and Mr. Sachin have been nothing but professional in helping me design the website and support for my new business. Not only their pricing has been to say the least affordable, the service and customer service provided by Sachin ever since the site went live, has been fantastic. I will surely recommend this company and Mr. Sachin to whoever who cares about quality, service and professional staff. Thank you for all the help you have provided me.