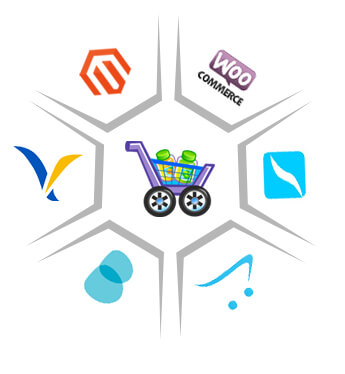 BigCommerce is one of those open source Ecommerce platforms that is a depository of services including design, development, gateways, Emails, domain name and hosting and much more. It is preferred all over the world for the ease of use and maintenance that it offers.
At Taurus Web Solutions we provide Bigcommerce application development services that are spontaneously exciting, easy to use, simple to manage and market.
Here are some features of BigCommerce Application Development services:
Can be easily customized
Shipping support all over the world
Can be utilized for all kinds of small and large scale industries
Can be easily used and maintained.
We will provide the best kind of service at affordable prices. Contact us for more information. Sam
Wonderful Company to work with - Taurus and Mr. Sachin have been nothing but professional in helping me design the website and support for my new business. Not only their pricing has been to say the least affordable, the service and customer service provided by Sachin ever since the site went live, has been fantastic. I will surely recommend this company and Mr. Sachin to whoever who cares about quality, service and professional staff. Thank you for all the help you have provided me.