Social Media Optimization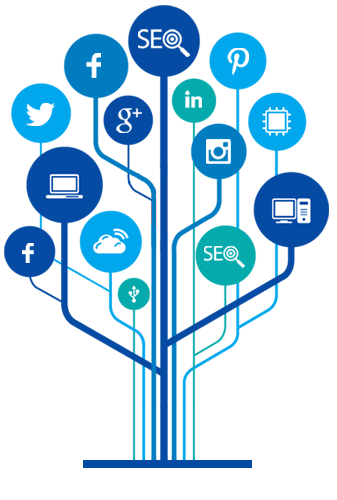 The social media is haywire with more number of people logging on and indulging into chatting and sharing all that impresses them. A business can reach great heights via the online media and this is where you can strike a goal. Take your brand to the next level of identification. If you have never tried out being active over the social media then, it is high time you started taking social media marketing and social media optimization, quite seriously and implemented it for enhancing the reputation of your brand.
People are looking over the blogs, professional networks, forums, social networking sites, and online communities including video and photo-sharing websites for information and if you manage to strike their eye and turn their attention then they will come over to you and establish a connection. It will bring in true responses, customer reviews which actually matters when you want your brand to reach people.
Ours is a popular social media marketing company with experienced professionals offering expertise in blog marketing, forum marketing, increasing brand awareness, social profile management, moderating conversations, engagement with audience and of course social network marketing. We implement these strategies of social media marketing by monitoring optimal time of response, client involvement, standard operating procedures(SOPs), all focusing on improvising the brand visibility.
Taurus Web Solutions provides the following key benefits:
We will help create a brand awareness for your business over the related social networks where your people are active
We will manage the SEO and related internet marketing campaigns of your website
We will work on driving substantial amount of traffic to your website from these social networking sites
Our services are directed at boosting links and also at acquiring non-reciprocal links.
We will take you to your people out there as we are experts at advertising, social media promotion, content marketing, SEO, PPC, landing pages, etc. Contact us today! Sam
Wonderful Company to work with - Taurus and Mr. Sachin have been nothing but professional in helping me design the website and support for my new business. Not only their pricing has been to say the least affordable, the service and customer service provided by Sachin ever since the site went live, has been fantastic. I will surely recommend this company and Mr. Sachin to whoever who cares about quality, service and professional staff. Thank you for all the help you have provided me.